Zin catalyses effective change and deeper quality.
Senseweaving.com brings together the projects and insights that can fuel the large scale change needed on this fragile planet and which bring out the best in humanity to create a deeply meaningful and beautiful world.
Zin is a non profit organisation founded in may 2015 after a brainstorm of about 8 to 9 years working on the many themes that contribute to it's vision.
The first concrete project is a website on workshops and events focused on social and organisational change, ecology, personal development, art and bodywork.
The Zin Network Map is a start to mapping all the networks, organisations and people that contribute to a better more beautiful world. the aim is for it to develop into Gomanto.com, a  social network for large scale collaboration, meaningful interaction and visual mapping of knowledge and resources.
Why?
On our planet things are  going so fundamentally wrong and at  such a huge scale we might loose everything.
We

can

do something about it, if we take time to think , have the courage to act,  the clarity to create overview and the skills and open heart to communicate friendly for eyes and ears.The first film is about what is going on on a global scale.
"Home" is a beautiful film about things that go awfully wrong.
"The Story of Stuff" explains in a very simple and plain way what consumerism is really about. How much effort goes into making the things we buy. "Story of stuff" allows the viewer to visually understand the production cycle, it makes you realize how it really works and what is wrong about it. I choose this film because of it's simplicity, it illustrates understanding global problems is possible for almost anybody.
The third film shows how an ingenieur got the idea to do something after getting fed up with the disasters he saw on the news. He started working in his own garage to make an invention that literally saved and still saves a huge lot of lives. I choose this film because it demonstrates that all of us can search for answers. Everybody has the ability to make a difference if you're willing to search for it.
Patrick Auwah explains  leadership can change Africa. He noticed the leaders of his country missed the necessary skills to rule a nation. That's why he founded a school that educates people in order to become good leaders. He thought clearly about big problems and found a solution. In this website I want to explain how to think outside of the box to get to these ideas.
Demain – a film about solutions
click the image ! It links to a page on youtube.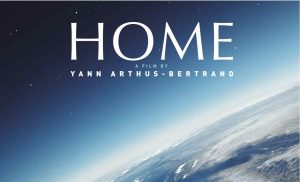 Rent or buy this film on Youtube: https://www.youtube.com/watch?v=wW7eKGTFSH0 (click in the top right corner)